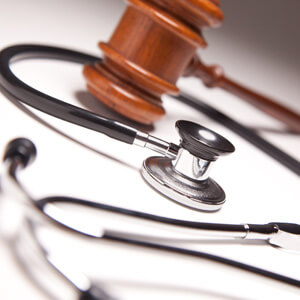 Medical Malpractice claims arise when a medical provider's negligence causes injury or death. Common medical malpractice claims include:
Failure to Diagnose;
Medication Errors;
Misdiagnosis;
Surgical Errors;
Nursing mistakes.
Tiffany M. Shrenk has represented individuals who have suffered serious, permanent injuries as a result of medical negligence. Some of the medical malpractice cases that she has been involved with included:
A mother filed a medical malpractice case against a pediatric hospital for the death of six-month old baby from septic shock due to the negligence a pediatric nurse practitioner and nursing neglect.
A civil suit by a surviving spouse and young daughter of a woman who died as a result of a misdiagnosis of deep vein thrombosis and pulmonary embolism following arthroscopic knee surgery.
A medical malpractice action filed by the estate of a state prison inmate who died from liver failure as a result of a prison doctor's over-prescribing of prescription medications.
She and her staff are compassionate and sympathetic to the stress injured individuals and their families are under when going through a legal matter. They will guide their clients through the process, taking time to ensure that their clients understand the process of their case and are put at ease so that they can focus on their treatment and healing.
Tiffany offers free consultations for injured individuals at her office in Centreville, Delaware, just minutes north of Wilmington. Hospital and home visits may be arranged in the event your injuries make it too difficult to travel.
If you believe you may have a medical malpractice case, contact Tiffany at 302-654-4454 or [email protected] to schedule a free consultation.