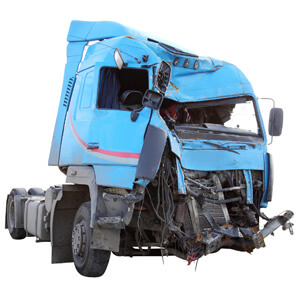 Commercial motor vehicles, trucks, tractor trailers, semi-trucks and 18-wheelers traveling on Delaware roads and highways, such as I-95 and Route 1, can cause serious motor vehicle collisions resulting in wrongful death and catastrophic injuries. The average length and weight of an 18-wheeler is 70-80 feet and 80,000 pounds.  The average length and weight of an automobile is 15 feet and 5,000 pounds.  Given the substantial difference in size and weight, it is common for truck accidents to result in death or significant injuries, including:
Spinal cord injuries or fractures
Quadriplegia or Paraplegia
Head injuries or brain damage
Skeletal fractures
A truck or tractor-trailer accident can be the result of speeding, inattentive driving, driver distractions, or fatigue.  Negligence can also extend to the employer of the truck driver for negligent hiring, training, supervision, inspection, and/or maintenance.
If you've been injured as a result of a Truck or Tractor Trailer accident, you may be entitled to money compensation for your injuries, including compensation for medical bills, lost wages, out-of-pocket expenses, and pain and suffering. You may not need to hire an attorney, but you should get advice from an Delaware Truck Accident Lawyer with experience in handling this nature of claim.
Tiffany M. Shrenk, Esquire has experience handling truck accident cases and will answer the questions you have, such as "How will my medical bills be paid?" and "How do I receive lost wages for time missed from work?"
Tiffany offers free consultations for individuals seeking representation as a result of a personal injury case, such as a claim stemming from a truck or tractor-trailer accident.  Tiffany meets with potential personal injury clients at her office in Centreville, Delaware, just minutes north of Wilmington and can arrange to meet with individuals in MacElree Harvey's Offices located in Kennett Square and West Chester.  Hospital and home visits may be arranged in the event your injuries make it too difficult to travel.
If you have been injured in a truck or tractor-trailer accident, contact Tiffany at (302) 654-4454 or [email protected] to schedule a free consultation.